New website about new agricultural machinery
You are here: Our news > New website about new agricultural machinery
2022-07-26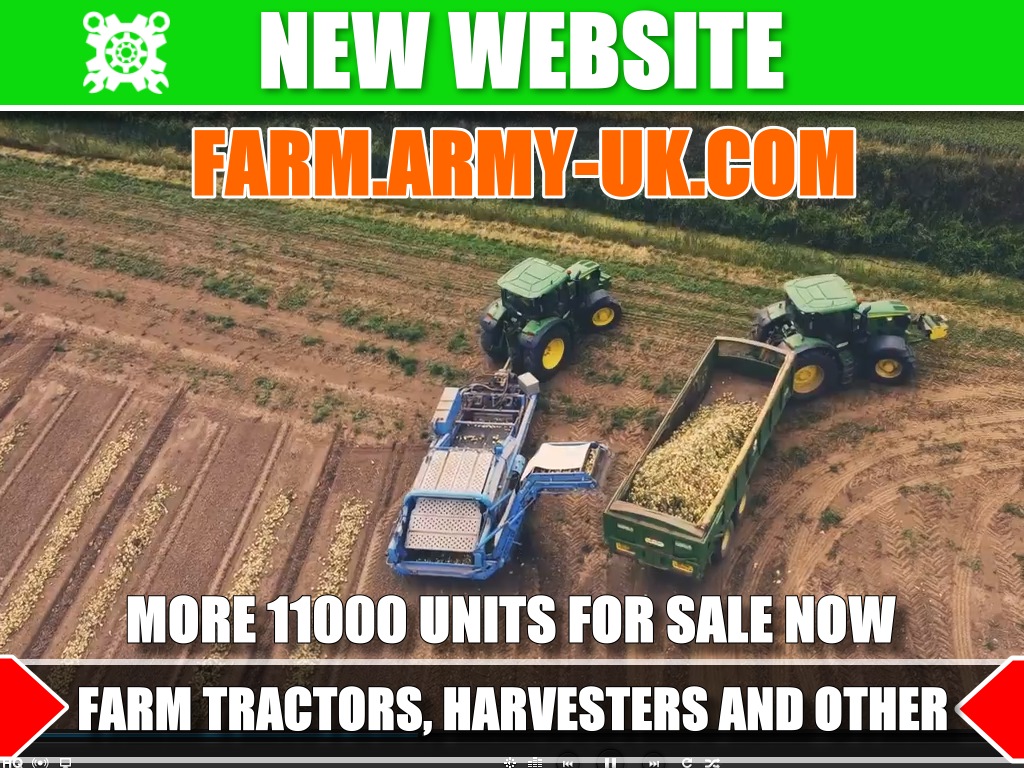 Read:
5423
Copy page link
Share link to:
Facebook
|
Twitter
---
Whether you are looking to purchase tractor or any machinery for your farm, or upgrade an existing agriculture machine
you can visit our NEW website FARM.ARMY-UK.COM which was specifically created for this market,
We have an extensive range of new agricultural machinery, tractors, harvesters, Rotary Tiller, Cultivator, Plough and other and accessories
for them available for national and international trade.
We can provide with an assortment of farm machinery and equipment suitable for meeting a variety your needs.
Our extensive inventory allows customers to choose the agricultural machinery that best fit their needs and budget.
If it's not in stock, our factory will produce according to your requirements and get quickly.
We are working in conglomeration with the world's biggest brands.
All products are internationally tested and have international quality certificates.
Our goal is to help make your tough job faster, safer, and easier. Partner with us and we'll work
to decrease your time on the job while increasing your family time.
Please visit
FARM.ARMY-UK.COM
---
---
Get more information from us
OVER 15 YEARS
OF SUCCESSFUL SALES ON THE GLOBAL MARKET. THE BEST SELECTION FROM THE MOST RELIABLE MANUFACTURERS IN CHINA.
DIRECT DELIVERY FROM MANUFACTURERS FACTORIES, NO WAITING AND MINIMUM PRICE
MULTIPLE CATEGORY
More than 120 different categories for you to choose from
LARGE STOCK
More than 30,000 vehicles and equipment are waiting for you to stock for immediate delivery
FAST SHIPPING
Fast shipping time to any country in the world. Door to door service is available for each way.
oDM/OEM
Any factory modification to your requirements. Including your logo and/or Pantone colour of choice.
WARRANTY
1-3 year warranty and lifetime technical service and spare parts
CUSTOMIZED SERVICE
Technical Support and friendly service 24/7
DOZER ARMY-UK.COM ® latest arrivals
NEW MACHINERY® the best offers
NEW MACHINERY® LATEST NEWS
Manufacturers:
CATERPILLAR | CUMMINS | BAUDOUIN | DOOSSAN | DONFENG | DEUTZ | SINOTRUK | HAITAI| HENGWANG| MAN | JCB | PERKINS | VOLVO | SHANTUI | SHACMAN| LOVOL | XCMG | TOPMAC | ZOOMLION | YTO
sitemap.xml for Google
X
My Cart
Save any items in your bag and when you're ready, just order.